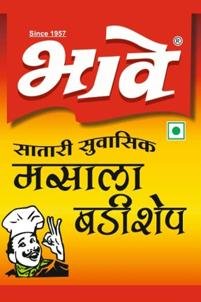 Bhave Masala Supari Badishep
Bhave Masala Supari Badishep is a blend of premium quality fennel seeds and various Indian spices that are ground to perfection. This masala supari has a unique flavor and aroma that enhances the taste of any dish it is added to. It is a popular after-meal digestive and also used in making mouth fresheners.
Bhave Masala Supari Badishep is available in convenient packaging and is easy to use. It is a must-have spice in every Indian kitchen to add a burst of flavour to any dish.
Product Description
About Bhave Masala Badishep
Bhave Masala Badishep is a spice that is commonly used in Indian houses.. It is also known as Fennel Seeds or Saunf. Bhave Masala Badishep is made from high-quality fennel seeds, which are carefully sourced and ground into a fine powder. It has a sweet and slightly licorice-like flavor and is often used as a flavoring agent in various dishes.
Why Buy Bhave Masala BadishepOnline from Katdare?
unique blend of spices and ingredients,
Authentic taste and flavor,
Safe packaging and long shelf life.