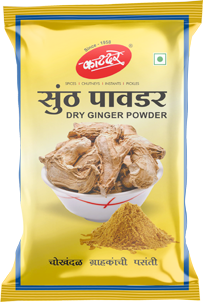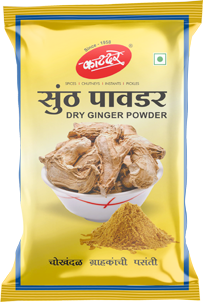 Sunth powder is nothing but dry Ginger Powder.
It is known for its medicinal uses in Indian Ayurvedic Culture.
Dried ginger powder is an effective cure for indigestion, sore throat, cold and cough.
It is used to treat nausea.
Ginger's therapeutic properties help stimulate blood circulation, cleanse the bowels and kidneys, remove toxins from the body and nourish the skin.
It can be taken by boiling Half Spoon of powder with water or add ghee and jaggery and make small balls.
SHELF LIFE: 9 Months
Dry ginger is used in masala tea, used in gingerbread, candy cookies.
Used in instant soups, many ready to cook preparations.
Before: Add Product Description
FAQ
Ingredients
Recipe