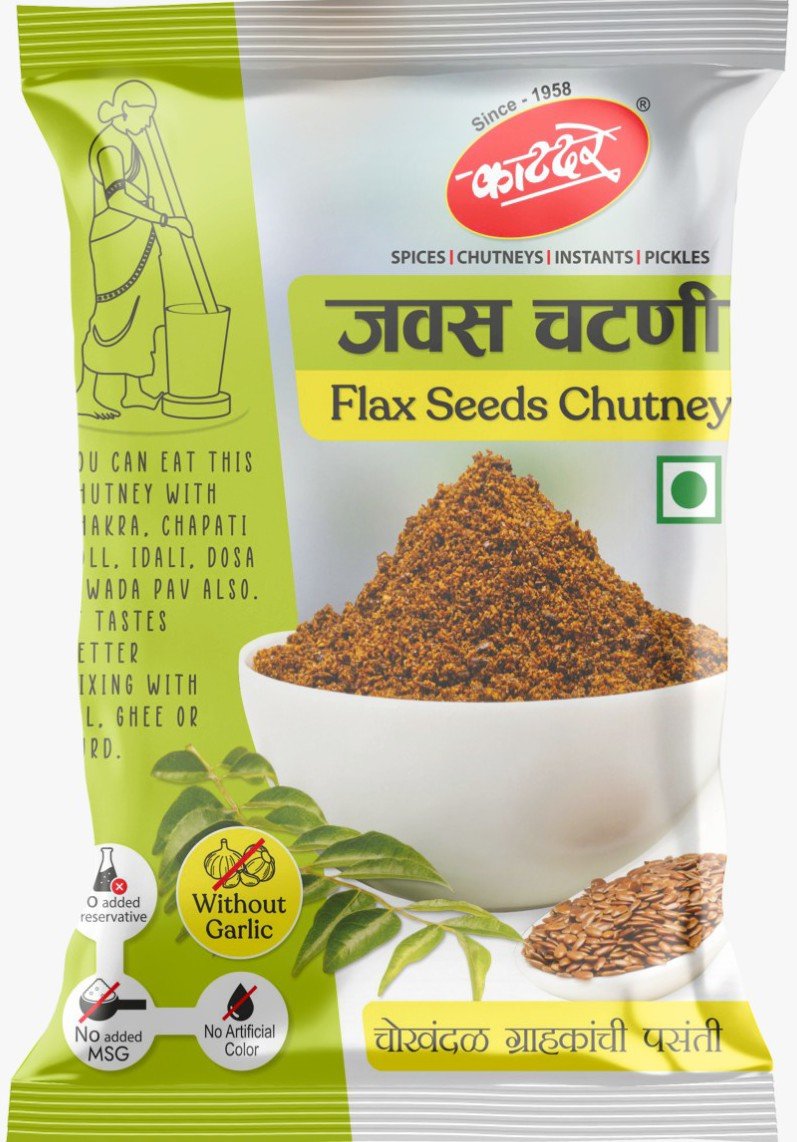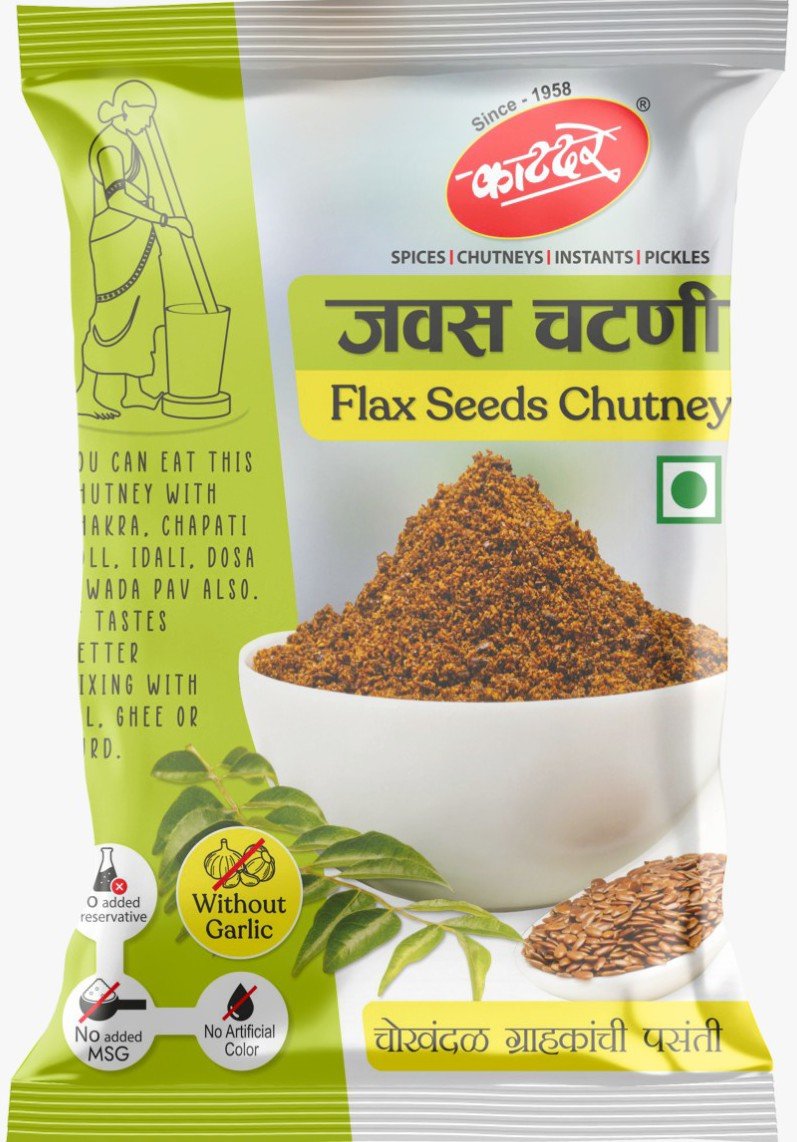 Katdare Jawas Chutney

Katdare Jawas chutney is a traditional Maharashtrian condiment made with flaxseeds (Jawas) and other flavorful ingredients. This chutney is a perfect blend of tanginess, spiciness, and nuttiness, which goes well with many dishes such as vada pav, sandwiches, parathas, etc. The chutney is made with the finest quality of flaxseeds and other ingredients to ensure a rich and authentic taste. It is a must-try for those who want to experience the true flavors of Maharashtrian cuisine.
Made from Fresh farm picked Flax seeds, garlic, chilly powder etc. Can be used with Roti, Bhakari, Chapati or Khakara.
Shelf Life: 4 Months
Before: Add Product Description
FAQ
Ingredients
Recipe
About Jawas(Flax Seed) Chutney

Javas chutney, also known as flax seed chutney or jawas chutney, is a popular condiment in Indian cuisine. It is made by grinding together roasted flax seeds with spices such as chili powder, cumin, and salt. This chutney is typically served as a dipping sauce or accompaniment to various dishes.
There are many variations of jawas chutney, with different spice blends and additional ingredients such as garlic or coconut. Recipes for making jawas chutney can be found online, with popular recipe websites like Madhura's Recipe and Apps Cooking Cottage providing detailed instructions.
Jawas chutney is also available for purchase from various sources, such as Amazon, Jayashri Homemade, and Meesho. Geetarth Jawas Chutney and Marathi Swad Jawas Alsi Chutney are among the commercially available brands of this condiment. The prices for jawas chutney can vary depending on the brand and the size of the container.
Why Buy Katdare Jawas (Flax Seed) Chutney Online?
High-quality ingredients: Katdare's Jawas chutney may be made with premium-quality roasted flax seeds, spices, and other ingredients, ensuring a flavorful and nutritious condiment.
Unique flavor profile: Their chutney may have a distinct taste and aroma due to the specific blend of spices and the quality of the flax seeds used.
Authentic recipe: Katdare's Jawas chutney may follow a traditional recipe or a family recipe that has been passed down for generations, ensuring an authentic and time-tested taste.
Versatile usage: This chutney may be a versatile condiment that can be used as a dip, spread, or seasoning for a variety of Indian and international dishes.
Affordable pricing: Katdare's Jawas chutney may be reasonably priced, making it accessible to a wide range of customers who seek a quality and delicious chutney.
Jawas Chutney Ingredients
Pure Ground flax seed
Sesame
Dry Coconut
Red Chilli
Salt
Curry leaves