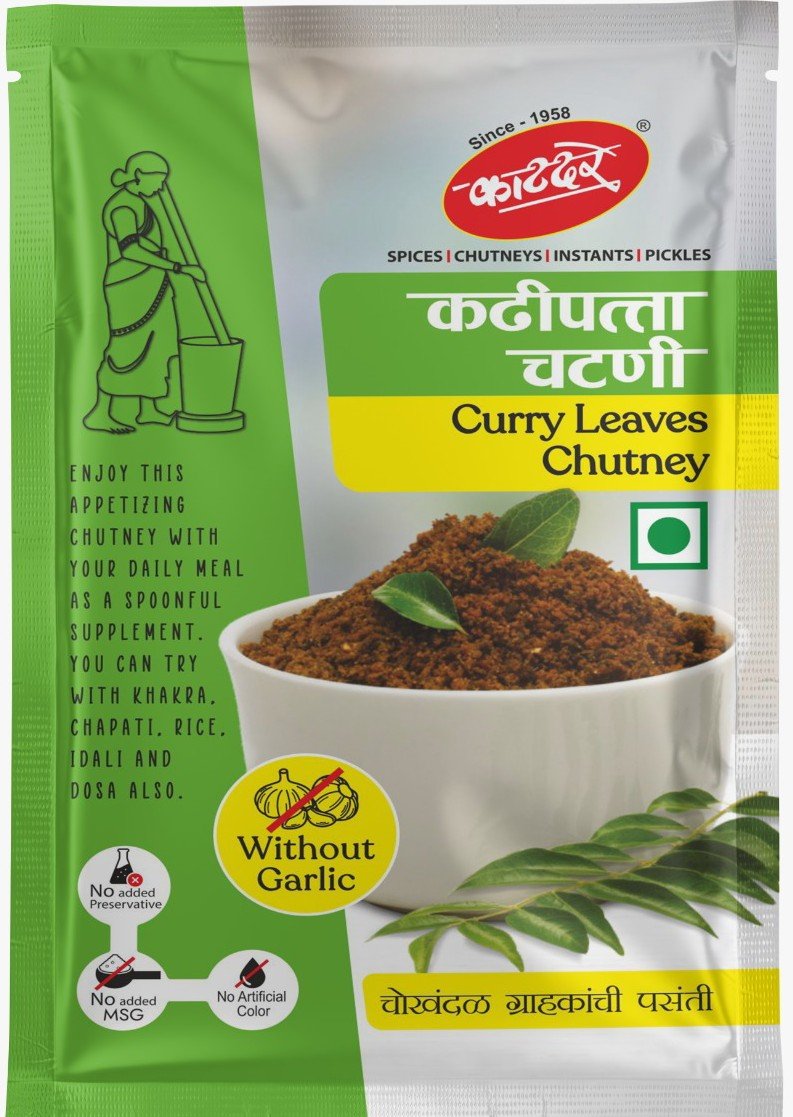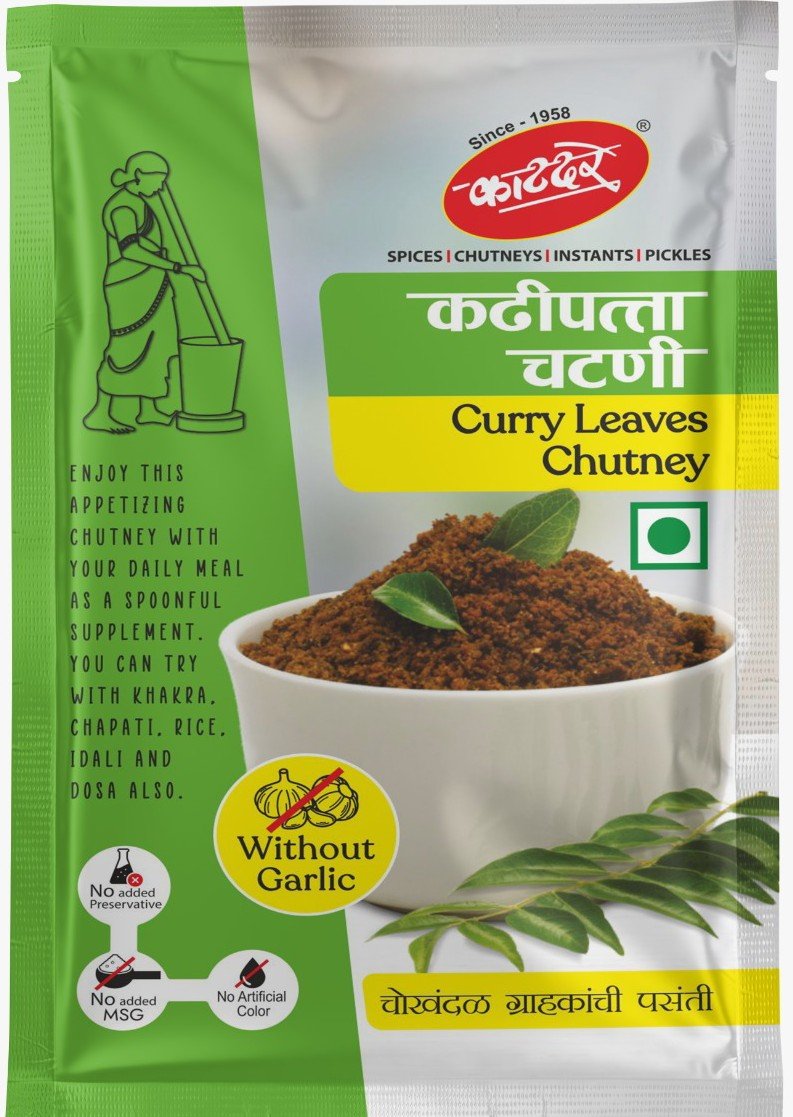 A crunchy, delicious and a very unique chutney.
Curry leaves are roasted till they crumble and then some roasted dals, sesame, chilly powder, cumin seeds etc are added to make this delicious chutney.
Can be used with Khakara, Chapati or add little ghee and serve with Idli, Dosa or Wada.
SHELF LIFE: 6 Months Add Product Description
FAQ
Ingredients
Recipe