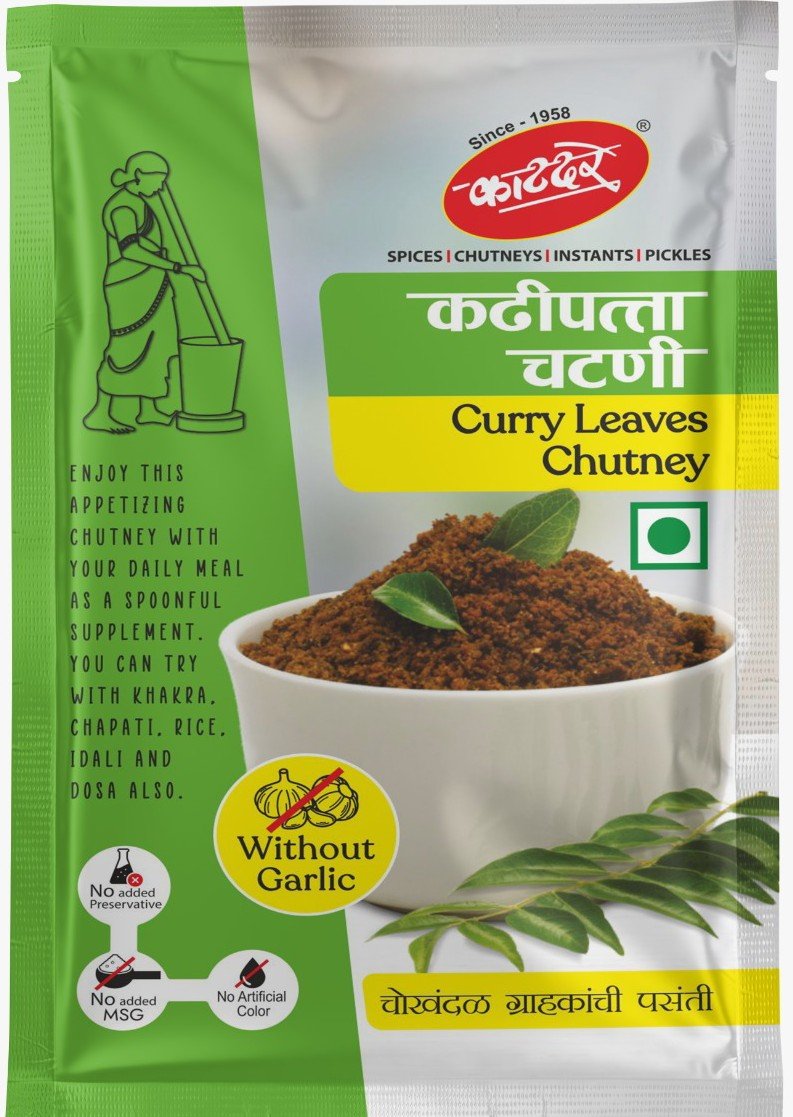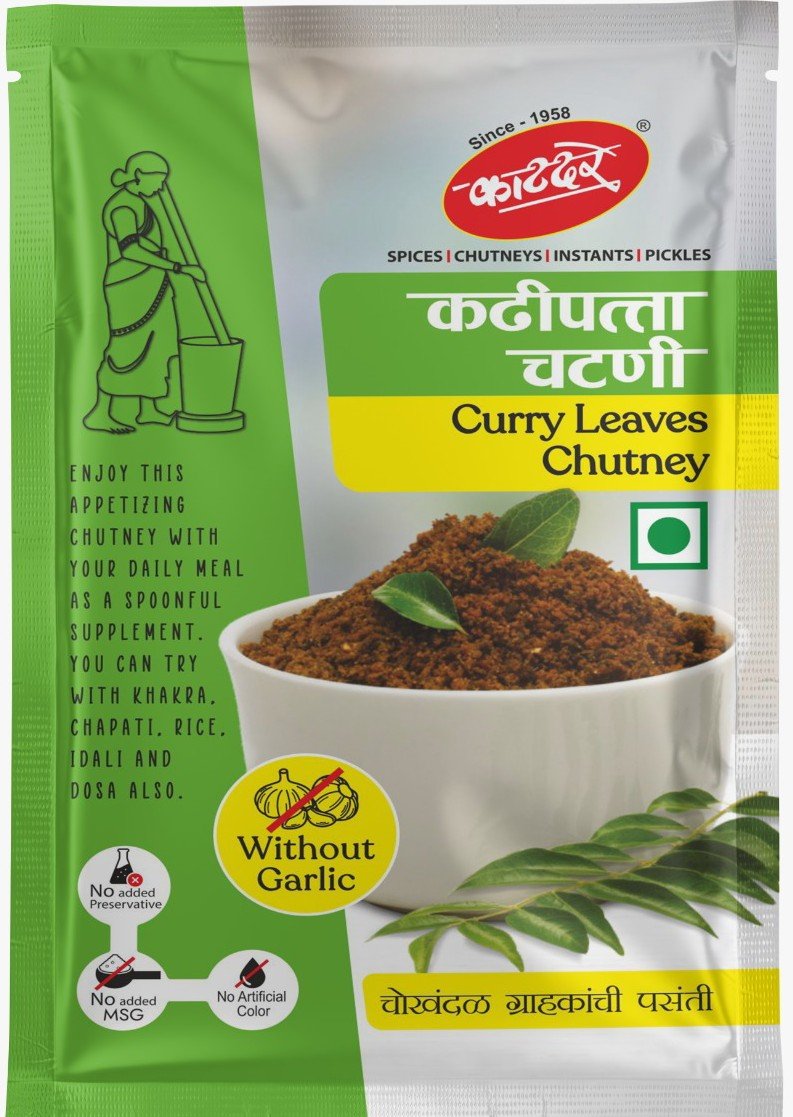 Katdare Kadi Patta Chutney
Katdare's Kadi Patta Chutney is a delicious and versatile condiment made with fresh curry leaves (kadi patta), blended with spices and other ingredients. This chutney can be used as a dip or spread, and is perfect for adding a burst of flavor to your meals. The chutney is available in both dry and powder form, and can be used to enhance the taste of rice, dal, curries, sandwiches, and many other dishes. The Kadi Patta Chutney from Katdare is a great way to add a unique and delicious flavor to your favorite foods.
A crunchy, delicious and a very unique chutney.
Curry leaves are roasted till they crumble and then some roasted dals, sesame, chilly powder, cumin seeds etc are added to make this delicious chutney.
Can be used with Khakara, Chapati or add little ghee and serve with Idli, Dosa or Wada.
SHELF LIFE: 6 Months
Before: Add Product Description
FAQ
Ingredients
Recipe
About Dry Kadi Patta (Curry Leaves) Chutney
Dry Kadi Patta (Curry Leaves) Chutney, also known as Kadi Patta Chutney Powder or Karivepaku Podi, is a dry, powdered condiment made with roasted curry leaves, spices, and lentils. It is a popular South Indian chutney that is used as a flavoring agent in various dishes, including rice, idli, dosa, and more.
The chutney powder is known for its unique aroma and taste, which comes from the combination of roasted curry leaves and various spices. It is also a good source of antioxidants and essential nutrients such as iron, calcium, and vitamins.
Many brands and food blogs offer various recipes and variations of the Kadi Patta Chutney Powder. Some popular ingredients include roasted chana dal, urad dal, cumin seeds, sesame seeds, and red chilies. It is commonly available in stores and online markets in various packaging sizes.
Why Buy Katdare Curry Leaves Chutney Online?
Made with fresh curry leaves
Unique blend of spices and herbs
No added preservatives or artificial colors
Can be used as a dry chutney or mixed with oil to create a wet chutney
Versatile in its use, can be paired with various dishes such as dosa, idli, rice, and more
Packed with flavor and health benefits of curry leaves
Easy to use and convenient packaging
Curry Leaves Chutney Ingredients